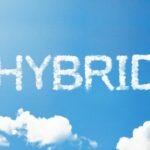 In the next edition of TYCA to You, we'll be talking about hybrid composition courses and how they work for you. Interested in offering your two-cents? Here's what we'd like to know…
1) How does your school handle hybrid courses? Do students have to take orientation to sign up? Do these classes count as a regular course in the instructor work load? Do they have the same seat count as a traditional comp class?
2) What are the pros and cons of teaching hybrid courses? Do they work for you? If so, what makes them great? If not…what turns you off about them?
Please email your feedback to TYCA Midwest's NCTE Representative, Suzanne Labadie, at
[email protected]
by May 20th
. Be sure to include your full name, professional title, and where you teach. It would be great to be able to include your feedback in the next publication!