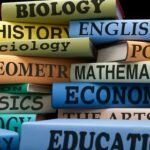 The next edition of TYCA to You will have information on college practices surrounding gen ed outcomes for higher ed and how people feel about the outcomes themselves and/or the revision processes within their states. In order to provide a full picture, our region's national representative, Suzanne Labadie, seeks feedback from Midwest members on the following questions:
How often does your state revise its general education outcomes for higher ed?
Who revises them? How? What is the reasoning behind who does it and how?
Are you pleased with the process and with your state's general education outcomes?
What would you change about your state's outcomes and/or processes?
If you had to choose just ONE outcome, which one would you deem the most important for your students to achieve?
Please send your replies to Suzanne at by 8/31/16. Be sure to include your full name, job title, and the name of your institution, and include "TYCA To You" in the subject line of your email. Thank you!